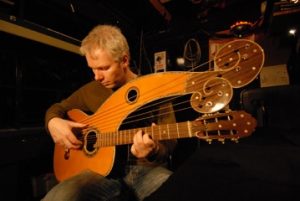 'Steve Gibb is a really great musician' – Barry Manilow
A Native of Inverness in the Scottish Highlands, Steve Gibb has made the USA his home since 2000. Initially self-taught from the age of 6, he has become an award-winning guitarist who has played with a variety of artistes including Il Divo, John Turturro (Barton Fink; The Big Lebowski; Oh Brother Where Art Thou), Zoë Wanamaker, Eartha Kitt, Petula Clark, Britney Spears, Ritchie Blackmore and Meatloaf, and in major venues from London's Royal Festival Hall to The White House in Washington, DC performing for Royalty and Presidents alike.
After studying firstly at Napier College (now Napier University), Edinburgh, Steve went on to study with Hector Quine and Timothy Walker at the prestigious Royal Academy of Music in London, where he won the John Mundy Prize for 'Excellence in the playing of a stringed instrument'. He made his London debut at The Purcell Room at The South Bank Centre as part of the Park Lane Group Young Concert Artist Series.
In 1993, Steve had a bit of a career change joining the cast of the West End Musical BUDDY – The Buddy Holly Story. In addition to serving as the show's Musical Director, Steve also understudied the lead role of Buddy Holly, appearing in London, Toronto and both the UK and USA Tours. He also appeared as John Lennon, Bobby Vee and Don Everly in the UK tour of Bill Kenwright's Only The Lonely – The Roy Orbison Story. More recently Steve has played in the Tony award winning Broadway musical Jersey Boys and has played on a number of other Broadway shows including Dear Evan Hansen and Beautiful – The Carole King Musical.
Listen to Steve's touching acoustic fingerstyle tribute to David Bowie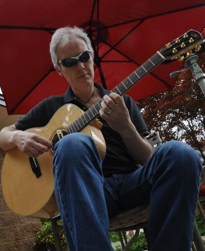 As a composer, Steve's music has been featured in both TV and film on HBO, ABC, NBC, CBS, VH1, MTV, National Geographic, Bravo, Comedy Central, Discovery, Showtime, TNT, PBS, Versus and many others. In addition he has recorded several production library CD's for companies around the world. His Celtic track Fallen Hero, on which Steve played the Irish Whistle, was used extensively on the International Telethon HOPE FOR HAITI NOW and heard all over the world. Steve also scored the documentary, The Power of One for Thinkpiece Films and was featured in the NY Film Festival.
In 2011, Barry Gibson's Local Heroes, an instrumental group comprising some of Britain's finest musicians, released their CD Three of our Shadows are Missing in memory of legendary Shadows bass player Jet Harris. The CD includes Steve's composition Boot Hill recorded by Jet in one of his last recording sessions.
Among Steve's concert works are Rant (2007) for 3 guitars premiered by The Metropolitan Guitar Trio and three works commissioned by the Clan Curry Society – Balmoral Snow (2012) in celebration of the Queen's Diamond Jubilee, Lullaby for a Prince – A Royal Dream (2013) in celebration of the birth of Prince George of Cambridge and The John Muir Suite (2016). Steve has even remixed songs for a variety of artistes including Everything's Gonna Be All Right for Barry Manilow.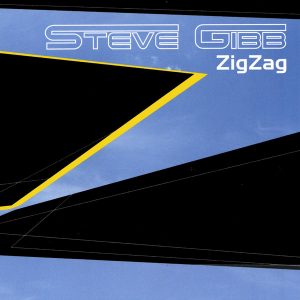 Steve's debut CD, ZigZag (2002) was released to great critical acclaim and includes the beautiful fingerstyle ballad Emily, which was a winner 2002 Great American Songwriting Contest. He is currently recording some tracks for a new album of fingerstyle guitar pieces which will contain another award-winning track, Tanera, alongside many other originals and some arrangements of traditional Celtic music.
In addition to all this Steve is a published author having written a book on sight-reading for guitarists for the Musicians Institute in Hollywood, California. In 2000, The Royal Academy of Music honored Steve by awarding him an Associate of The Royal Academy (ARAM) for his services to music.