This is certainly one of my guitar instrumental CD's of the year!
George Geddes (Pipeline Magazine)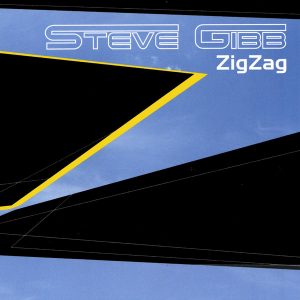 Steve's debut album released in 2002 featuring the award-winning acoustic solo Emily. Available as mp3 download or an actual physical CD that you get to hold in your hands! Imagine that!!
Reviews for ZigZag...
New Gandy Dancer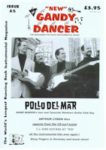 Flying Scotsman is a fantastic opener, although north of the border influences are apparent, I'm sure Steve will understand when I say it's like Riverdance on speed! Constant fast riffing over a keyboard, guitars and drum backing. Cagey Bee (amazing title for a spy movie) has the deep thrust of Duane Eddy in somewhere, but we thought it carried a Chris Isaak sound which is no bad thing. Dreaming of You has that quite definite Joe Satriani heavy ballad fuzz guitar played with such emotion. Modern guitar sounds on decent length tracks where it's nice to see the U.K's Steve hold his own against the Satriani's and all. The man is a big fan of Jet Harris and the deep, oh so deep, 6-string bass is often out front. So many colours to choose from on this fine album – Manhattan Smoothie is almost Latin jazz whereas the banjo led Lobster Love and the racy Nervous Breakdown are honking country farm stompers. Emily is a very pretty finger style acoustic ballad yet Theme for a Solitary Man is a red Indian tribute with the big bass back out front. The environmental tribute, The Last Whalesong, is emotive too with lead guitar a la Hank Marvin taking the honours. The title track is back to the screaming jigs of Scotland. Oh, and by the way, Steve wrote the lot. High quality stuff from a pro in all fields, it deserves to be a big seller and warrants extra playing.
Pipeline Magazine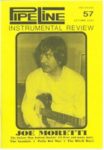 With his professional background one perhaps should not be surprised that the first impression of ZigZag is its all round quality. The numerous guitars on display sound great, there's a richness to the sound, a variety in the arrangements and a heavy dose of melody throughout.
Shadsfax Magazine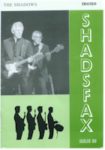 ZigZag is Mr. G's first solo album and presents the listener with an exciting mix of guitar sounds and styles, from the deep tones of Jet Harris to the nimble picking of The Hellecasters. Steve Gibb is one of the most easy-going and genuine guys you could ever wish to meet and throroughly deserves all the accliam that this superb album will bring him. ZigZag is highly recommended by Shadsfax.
20th Century Guitar Magazine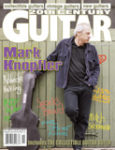 The musical director for the current UK tour of the Buddy Holly musical, Buddy, guitarist Steve Gibb recently found time to release an excellent guitar instrumental album called ZigZag. Influenced by early '60's guitar heroes such as Duane Eddy and Hank Marvin, the U.K. native and current New Jersey resident graduated from the Royal Academy of Music in London. Although a skilled classical guitar player, he never forgot his rock roots and it pays off nicely with ZigZag. Featuring Gibb's electric and acoustic guitars, bass, percussion, banjo and mandolins. Those interested in stirring, melodic electric guitar-based instrumental pop albums should definitely check out the highly entertaining ZigZag